Michael Anton's Home on the Web
This site was started as a place where I could share some of the projects that I have been working on. The Internet community has given me much throughout the years, so it is time that I give something back. Hopefully, you will find some of what is presented here to be useful.
I currently reside in Alberta, Canada, where I work as a self employed consultant, specializing in hardware, firmware, and software development. I have been experimenting with electronics since I was a young child, and have been developing products professionally in the industrial instrumentation field since 1986.
Here are some of the companies that I am presently working for, or have worked for in the past:
Concepts To Market (CTM)
Laser Light Communications
PIP360
Tyler Research Corporation
Western Instruments

Open Hardware Projects
Closed Hardware Projects
Design Notes
Products For Sale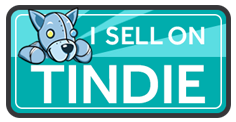 Products that I have available for sale can be found on Tindie.
Recent Blog Entries